The Catholic Community of St.Martin of Tours, Diocese of Willemstad, Curacao, welcomes you to our parish website. It is our hope that you will find the information you are searching for and more! We realize that our website is used not only by the local Catholics but also by others from around the world who visited our island and perhaps joined us at the Sunday Eucharist at one of the three churches located on the Dutch side of our island Sint Maarten, Philipsburg, Simpsonbay or South Reward.
The intent of this website is quite simple. We want to keep in contact with all you parishioners and international friends of the parish. We welcome your questions and suggestions. You are also invited to sign up to automatically receive our weekly parish bulletin. Just sign up by filling out your email address below, and submit. 
May this website be a tool for the proclamation of the Gospel and a modest source for our continued growth and faith we share.
Family Fund Day 2018 was a very well organized and attended event that brought together parishioners and non-parishioners in the joyous setting of the Risen Christ grounds in Reward. Finger licking good food, nice activities for young and old and the island famous bingo of Mr. Wally Havertong all made the event an event never to forget. The torrential rains in the afternoon unfortunately soaked many in the downpour that was predicted to last for the whole day. Fortunately it was late in the afternoon that the heavens opened enabling the majority of patrons to collect their food and play their favorite games.
To the organizers of the 2018 Family Fun Day hates of for a job well done.
(By clicking the picture you will see some more images of the day)
From November 19th to 21st, Fr. Bernard Latus, SVD will conduct in our parish a series of workshops for various ministries with following schedule:
Monday, November 19th for Catechists - theme: "Towards Biblical Catechesis"
Tuesday, November 20th for Eucharistic Ministers & Hospital Ministry - theme: "Opening the Corporal";
Wednesday, November 21st for Evangelization Committee, Readers, Ushers - theme: "Evangelization in the Biblical churches and Today" 
Each workshop will start at 7:00 pm.
To accommodate the Family Funday 2018 the schedule of the Masses for that weekend are as follows: on Saturday, November 3rd there will be two evening masses: at 6:00 p.m. in Philipsburg and 6:00 p.m. in Simpson Bay. On Sunday, November 4th, there will be also two masses at 8:30 a.m. in Philipsburg and in South Reward. There will be no other masses in our parish on this weekend.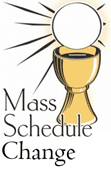 More Articles ...
Contact

Us

St. Martin of Tours Catholic Parish

Address : Frontstreet 51, Philipsburg
Country : Sint Maarten
Phone : +1 (721) 542-2303
Fax : +1 (721) 542-5892
Email church : adamokjam@gmail.com
Email website: catholicchurchsxm1@outlook.com

Subscribe to the weekly bulletin by sending an email 
to catholicchurchsxm1@outlook.com